Specials
Site Map
Visit Our On-Line Store
ColourGRAFIX is making buying consumables easy!

We have recently launched our on-line product and consumables store.

ColourGRAFIX have also provided the ability to buy spare parts for your printer on-line at great prices!
Latest Specials
Don't break the bank!

Roughly each week ColourGRAFIX send out a promotional eNewsletter outlining monthly Specials, Pre-Loved Machines, Current Specials and News about the industry.

Make sure you register to receive these eNewsletter's now.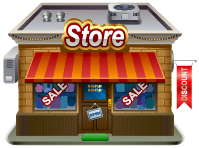 FOR MORE INFORMATION ON
OUR WEEKLY SPECIALS...
1300 343 378
Call our friendly staff...

FREE SHIPPING AUSTRALIA WIDE ON-LINE ORDERS
PREMIUM MONOMERIC SAV BUNDLE
PREMIUM POLYMERIC SAV BUNDLE
PULL-UP BANNER
1370mm x 50M - 100 Micron
140 gsm double PE coated stay flat liner
+
1370mm x 50M gloss or matt UV stabilized over-laminate with a kraft liner
Excellent Buying
Just $315 + GST
High Quality Polymeric 5 year SAV - 1370mm x 50M
+
1370mm x 50M gloss or matt UV stabilized Polymeric 5 year over-laminate
$450 + GST for the bundle
340 gsm stay flat grey back blockout Pull-Up Banner with fast drying surface
915mm x 50M
$229 + GST
1270mm x 50M
$318 + GST